Flex Industries is based in Kalgoorlie in the Goldfields region of Western Australia. Our business maintains a diverse cross section of plant, equipment, and fleet (including Dangerous Goods) across the Goldfields and Western Australia. We offer a mobile/field service option which can assist with after-hours breakdowns.
Flex Industries has a fully equipped workshop, experienced and qualified technicians, and many talented apprentices. Flex Industries Kalgoorlie is an agent for Scania; Volvo, UD & Mack We can support you with a range of  areas: Field Service and Site based work Mechanical diagnostics, repair & fit-out Auto-electrical diagnostics, repair & fit-out Air conditioning diagnostics, repair & fit-out Computer & ECU Diagnostics Workshop & on-site servicing 24/7 breakdown assist Brake roller testing Suspension shaker testing – certified mobile unit & wheel alignments Fixed price servicing Collection / delivery service – including semi-trailers Welding repair Light Fabrication Fully Itemized Reporting Centralized Invoicing And more!
Finding the Correct Parts
If you need truck and trailer parts or accessories, you've come to the right place. Flex Industries are your spare parts specialists with over 50 years of experience in the truck and trailer spare parts industry. With the largest range of American, European and Japanese truck parts in the Goldfields, we will have the parts you need to keep your truck going. Our extensive range, unbeatable product knowledge and best in town prices, have led us to become a preferred supplier of truck and trailer spare parts to major fleets, workshops and individuals. Flex Industries Kalgoorlie offers proven, reliable, and affordable parts backed by the quality you expect. We check and update our parts catalogue regularly to ensure we're offering our customers consistent and competitive everyday prices, every time. With our can-do attitude we can cater for all your needs no matter how big or small. Our range is so diverse you will never need to go anywhere else.
We are authorised to maintain fleet and equipment for selected lease companies. Current Authorisations include:
 We utilise the current Josam Laser Alignment system for all commercial vehicle and trailer alignments. Flex Industries holds the following air conditioning accreditation: ARC AU28433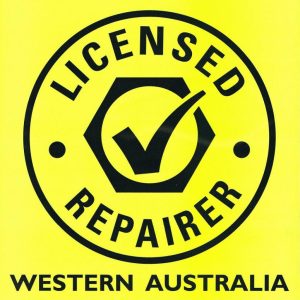 Roller Brake Tester Equipment
We have the widest range of heavy vehicle inspection and automotive diagnostic tools for vehicle maintenance facilities. More accurate and consistent measurements, the latest technology and software, plus robustness, long life and low maintenance. Flex Industries has the best testing equipment that you can depend on to keep your commercial vehicles on the road and running smoothly. www.levanta.com.au
The BM14200 is a strong in-ground brake tester for light and heavy vehicles with an axle load up to 20t and is designed for workshop and vehicle inspection applications. This brake tester unit features a long range of options, which allows for a configuration which can meet most Flex Industries customer requirements. Test a wide range of vehicles Accurate and repeatable measurements of key items Complies to the Australian Standard Tests accepted by all Australian Governments Automatic axle weighing Service line and cylinder air pressure measurement
Contact us today to discuss how we can assist you with all your vehicle requirements.