Flex Industries is recruiting!
Flex Industries is recruiting in the Goldfields and Kwinana. With over 18 years in business, we have an industry-leading reputation in mechanical and Auto-Electrical solutions for all makes and models of Trucks, Trailers, Buses, Drill Rigs and Mobile Plant Equipment.
Our branches in Kalgoorlie and Kwinana are consistently busy – and we need more staff, particularly mechanics; auto sparkies and people who know about parts.
Working for Flex means a balance of work and lifestyle – that's important. And listening to what's important our employees about working for Flex Industries means our success continues.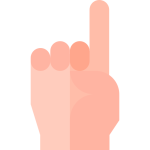 Please click to watch the video below for more information
Auto Electrician
Heavy Diesel Mechanics  – we have work to keep another eight permanently busy
Parts Manager
Service Advisor
Parts Interpreter
Auto Electrician
Heavy Diesel Mechanics
Trade Assistant(s)
Current vacancies are listed on 
SEEK
 or below, however we are always interested to hear from applicants with experience in the industry or happy to answer any employment queries. Please contact us using the form below.
We will also be looking at our Apprentice recruitment later this year; keep coming back to check for more information.
If you are looking for consistent work, home in your own bed each night and want the opportunity to gain experience and expand your skills. Find out more about your opportunities to join us at flexindustries.com.au or call 9068 1500 or click on the link to all our vacancies"
Ken Sharpe, HR Manager on 9068 1500
or email hr@flexindustries.com.au
Apply via our SEEK adverts :